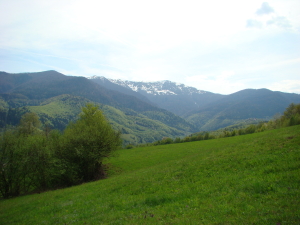 The moment the very first antibiotic was implemented as therapy for infectious disease was the beginning of bacterial resistance development to its efficacy (antimicrobial resistance – AMR). The aforementioned has introduced a genuine threat that we may be left with a lack of treatment options for bacterial infections. As a matter of fact, the threat has become reality as the end of 2015 marked the emergence of a superbug, namely a bacterial species with a resistance to all existing antibiotics and chemotherapeutics (http://bit.ly/1OPIOG5). This emergence has triggered researchers worldwide to attempt to find new therapy (super therapy) that will prevent epidemic and pandemic spreading of multiply as well as completely resistent bacteria. With the goal of contributing to the aforementioned research aims, we have initiated investigations of new active antimicrobial and immunomodulatory substances in autochtonous medical plant species (with an emphasis on those of endemic character) found in the region of Bosnia and Herzegovina.
With an estimated 5200 higher plant species, Bosnia and Herzegovina is considered to be one of the richest European nations when it comes to the number of plant species as well as their endemics. Of utmost importance is the fact that this significant plant diversity particularly characterizes its gene pool that in turn makes up about 10% of the seedling endemic kinds. "Antimicrobial and immunomodulatory activity of select plant species of Bosnia and Herzegovina: possibilities and perspectives" was one of the first steps that aimed at contributing to the discovery of new antimicrobial and immunomodulatory substances that originate in the unexplored and exceptionally rich endemic gene pool of higher plant species of Bosnia and Herzegovina. This project was passed by the Council of Ministers and funded by the program for project preparation and potential candidates (EU – FP7 for the year 2014, VM number 190/14, November 27, 2014). Project partners are the Institute for Biomedical Research and Diagnostics, NALAZ and and the Committee for the Investigation of Antimicrobial Activity, Departments of Medical Sciences, ANUBIH. The project coordinator is Mirsada Hukic, MD, PhD. The aims aforementioned project not only entail investigation of active antimicrobial and immunomodulatory substances from select plant species, but also the conservation of this unique gene pool via protocols that will focus on their ex situ preservation. One of the primary aims is the development of the web portal, "Autochthones medicinal plant species in Bosnia and Herzegovina" that will enable monitoring of research activities and advancements based on the following species:
Knautia sarajevensis (Beck) Szabó
Achillea abrotanoides (Vis.) Vis.
Satureja subspicata Bartl. ex Vis.
Teucrium arduini L.
Allium ursinum L.